Feelmore on T-Pain's School of Business
Getting people to notice Feelmore is difficult.  I can remember I cried when I first started because I didn't understand Google.  Google was all people knew.  If someone told you to go and look up something on the Internet, they would say, "Google It".  Google was the medium to get people to find us even though Google is just a search engine!  Well, now we are all over the Internet as well as television.  A few months back, we were asked by a local business owner to use Feelmore for a segment on FuseTVs with T-Pain as the host.  Yes, that T-Pain that sings 'Bartender".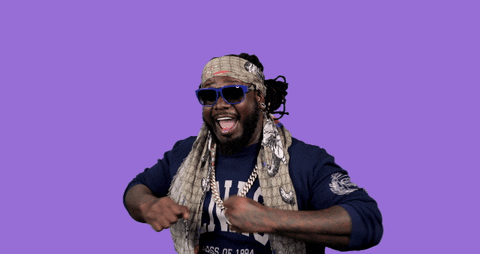 We've had plenty of visitors into Feelmore after seeing us on Instagram.  The current post on IG is the FuseTV repost of the commercial advertising the episode.  Gotta say: Feelmore looks damn good.  But if you look close, you'll see our shelves stocked with Lubricant, Vibrators, and other sex toys.  But as we look deeper we see the trust and support our community has given us over the years.  You can say you are doing it by yourself, however, that's a lie....it takes a village (African Proverb).  
We have a long way to go to make it what we believe our Customers deserve but it takes our Customers to get us there!  So, in the meantime, thank you and continue to spread to good word.  I started Feelmore out the trunk of my car.  I've never seen something built from the ground up until now.  
Here are some products you see in the edit:
1) Sliquid Lube ; incredible lubricant for your bodies journey
2) Njoy Plugs / Wands ; unique metal products for anal/prostate or g-spot play
3) Magic Wand ; iconic external yet powerful vibrator #TopSeller
We are grateful and are honestly humble at the journey along the way.  Thank you thank you thank you thank you...Oakland has its own Sex Shop...Dreamt of in Oakland.  Hustled in Oakland.  Worked in Oakland.  Made in Oakland. 
Feelmore on T-Pain's School of Business
(Check the video below)